1-Bedroom-Apartment Frankfurt
Excellent Choice
1-Bedroom-Apartment: The Perfect Choice
Single households predominate in Frankfurt: 53% of Frankfurt residents live in a one-person household (as of 2019). A 1-bedroom-apartment is the perfect choice. With a clever floor plan and intelligent furnishings, built-in furniture for example, you can use even a small amount of living space efficiently and comfortably. Many people consciously choose a 1-bedroom-apartment because less living space also brings advantages. Micro-apartments cater to this trend: on 20 to 30 square metres you will find everything you need for life in the big city: A modern bathroom, an elegant kitchen and a living and sleeping area that can be separated by intelligent measures such as a room divider. Furthermore, despite their small living space, newly built micro-apartments often come with a balcony. Such housing complexes usually offer further amenities: A concierge who can take care of everyday tasks, or communal areas such as co-working spaces or a fitness centre with a wellness area. So if you live in a 1-bedroom-apartment, you don't have to forego anything - on the contrary. Especially in the city centre, these flats are extremely sought after due to the limited supply and the price level.
High Demand
1-bedroom-apartments in Frankfurt are in extremely high demand, as statistics make clear: only 7.3 percent of the housing stock are 1-bedroom flats (as of 2019). This is the lowest proportion compared to other apartment types. Yet demand far exceeds supply, considering the percentage of single households and trends such as urbanisation. Not only for owner-occupation, but especially as an investment, a 1-bedroom-condominium is excellently suited: The lower entry prices enable even people with average incomes to acquire a sensible investment. The type of tenant interested in a 1-bedroom-apartment is diverse. Especially young people who want to live and work in a big city for a limited period of time like to resort to fully furnished micro-apartments. Due to the enormous demand for 1-bedroom-apartment, finding a suitable tenant is not difficult.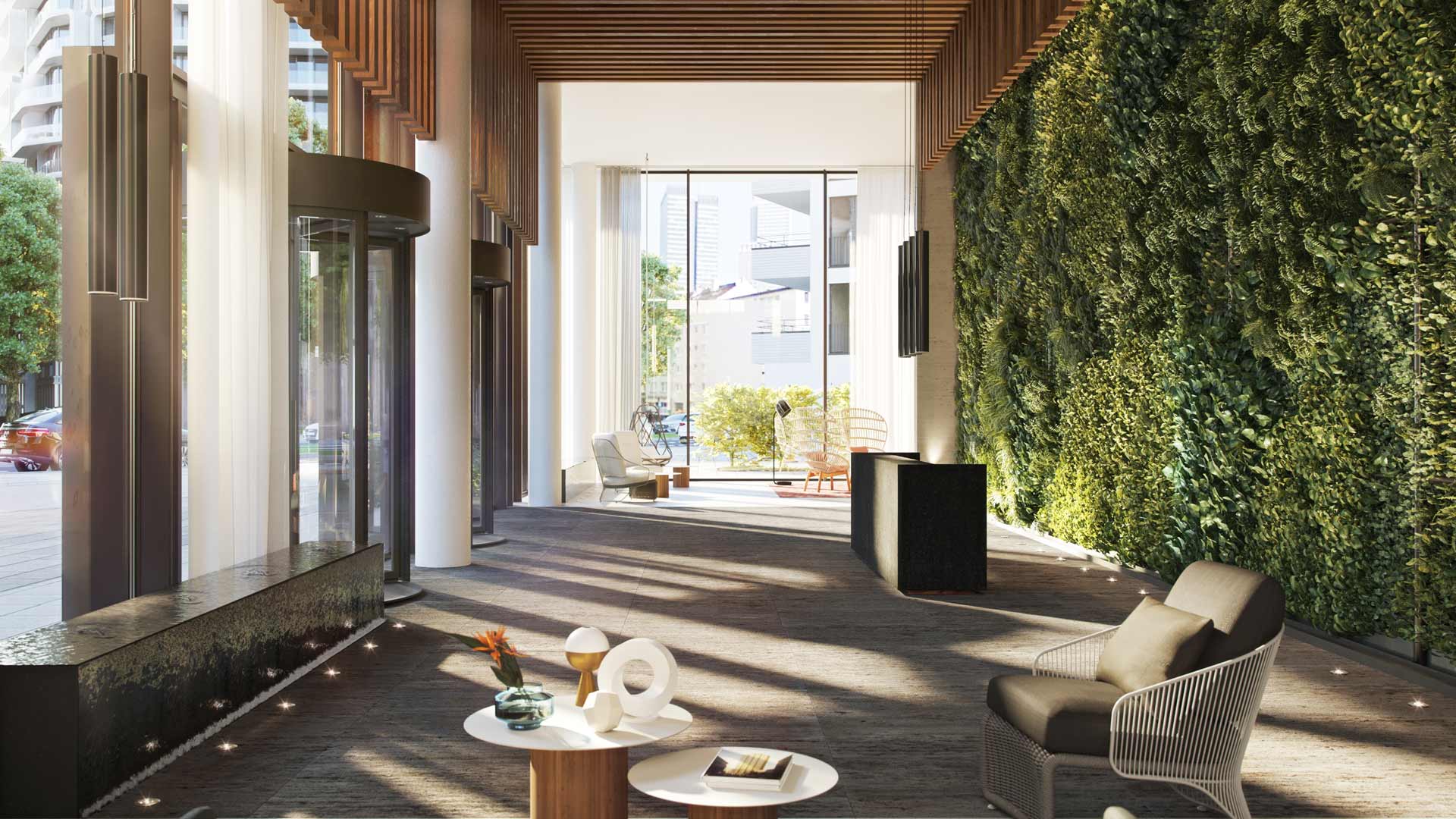 Our 1-Bedroom-Apartments
Jones Lang LaSalle will be happy to assist you in finding the right 1-bedroom-condominium for your needs: Our portfolio offers modern micro flats, primarily in new buildings, for example located in the fast growing Europaviertel. Our projects such as Eden and Hafenpark Quartier are unique and represent an incomparable living experience for owner-occupiers and a sustainable investment for investors. Especially when it comes to micro-apartments, we have got an extensive expertise and also advise project developers on optimal floor plans for maximum living comfort.