Friedrichstadt was named for its founder, Friedrich I – the first Prussian King. It was he who created the state from which Germany would later grow. And it was he who made Berlin into a real city of government, free of external influences.
Viewed in this light, Friedrichstadt was Berlin's first central district. Home to both aristocracy and the masses, it was the location of markets such as today's Gendarmenmarkt, situated at the quarter's northern end. Merchants built their handsome patrician houses on Kochstrasse in Kreuzberg to the south. At Potsdamer Platz at the district's western edge, road traffic got out of control very early on, prompting the Kaiser to send Berlin's first traffic police onto the area's dusty streets to introduce some order into the daily madness. And in the side streets leading off Friedrichstrasse, which intersects the district from north to south, patrons would get drunk in little bars, while illicit houses of ill repute offered fast pleasure. The lively, amorous, dissolute district of Friedrichstadt was where Berlin came alive.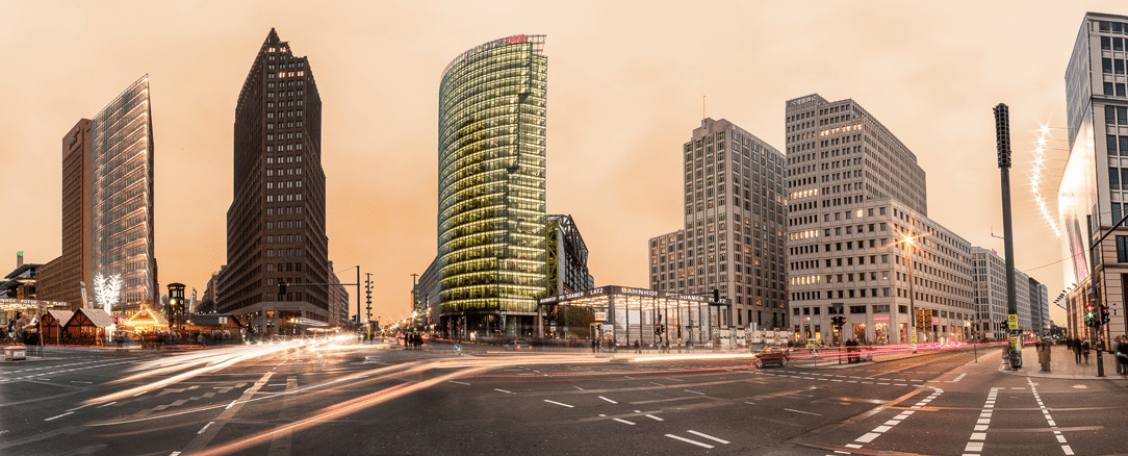 The Second World War divided the neighborhood, however, and then came a Wall which, once torn down, gave rise to new landmarks such as Checkpoint Charlie, which today still gives visitors the best idea of how the city was once divided. For years the land on which the Wall once stood was left as wasteland. Now these empty spaces between the Springer building and Potsdamer Platz have been filled with new residential buildings, offices and hotels. Nowhere else over recent years have so many cranes been kept busy. Numerous start-ups and new media companies have opened for business in the old newspaper quarter around Kochstrasse, bringing a new vitality to the whole area.
Before the fall of the Wall, the Kreuzberg section of Friedrichstadt, which was separated from the Berlin-Mitte section by the Wall, was a center for an alternative and progressive style of living that in the old West Berlin counted as a survival strategy. Signs of this are still evident today in the area around the offices of renowned left-wing daily newspaper TAZ on Rudi-Dutschke-Strasse. But the new is coming to this area too: Over the road from TAZ, Berlin's best-known Michelin-starred chef Tim Raue will cook for anyone who can manage to book a table. All around, exciting residential developments shape the cityscape. People from all over the world live and work here. And it's fair to say that here, Berlin is every bit as international as it likes the world to think it is.