Friedrich-Wilhelm-Stadt
Berlin
Friedrich-Wilhelm-Stadt is one of the few places in Berlin where past and present can be experienced simultaneously. This area is dominated by two names: the Charité and the Berliner Ensemble. This quarter was once separated from the Spandauer Vorstadt and developed into a small and varied neighborhood between the borders of the larger districts. And to this day it is dominated by the Charité hospital and medicine in general. It was also because of this separation that medicine found so much space to dominate so outstandingly – as well as theater.
Even today, the area's southern section and the immediate vicinity of Friedrichstrasse railway station, where the Berliner Ensemble, the Deutsches Theater and the Friedrichstadtpalast can all be found, is still a major center for the German performing arts. As far back as 1891, the "Grosses Schauspielhaus" theater stood on the banks of the River Spree. Director Max Reinhardt staged productions there, and stars such as the Marlene Dietrich and singing ensemble the Comedian Harmonists all appeared on the Grosses Schauspielhaus stage. And even before the building was converted into a theater, it was a permanent 5,000-seat circus arena. Today only the street names are a reminder of the old days: "Am Zirkus" is today the location of the yoo Berlin development, which features interior design by Philippe Starck.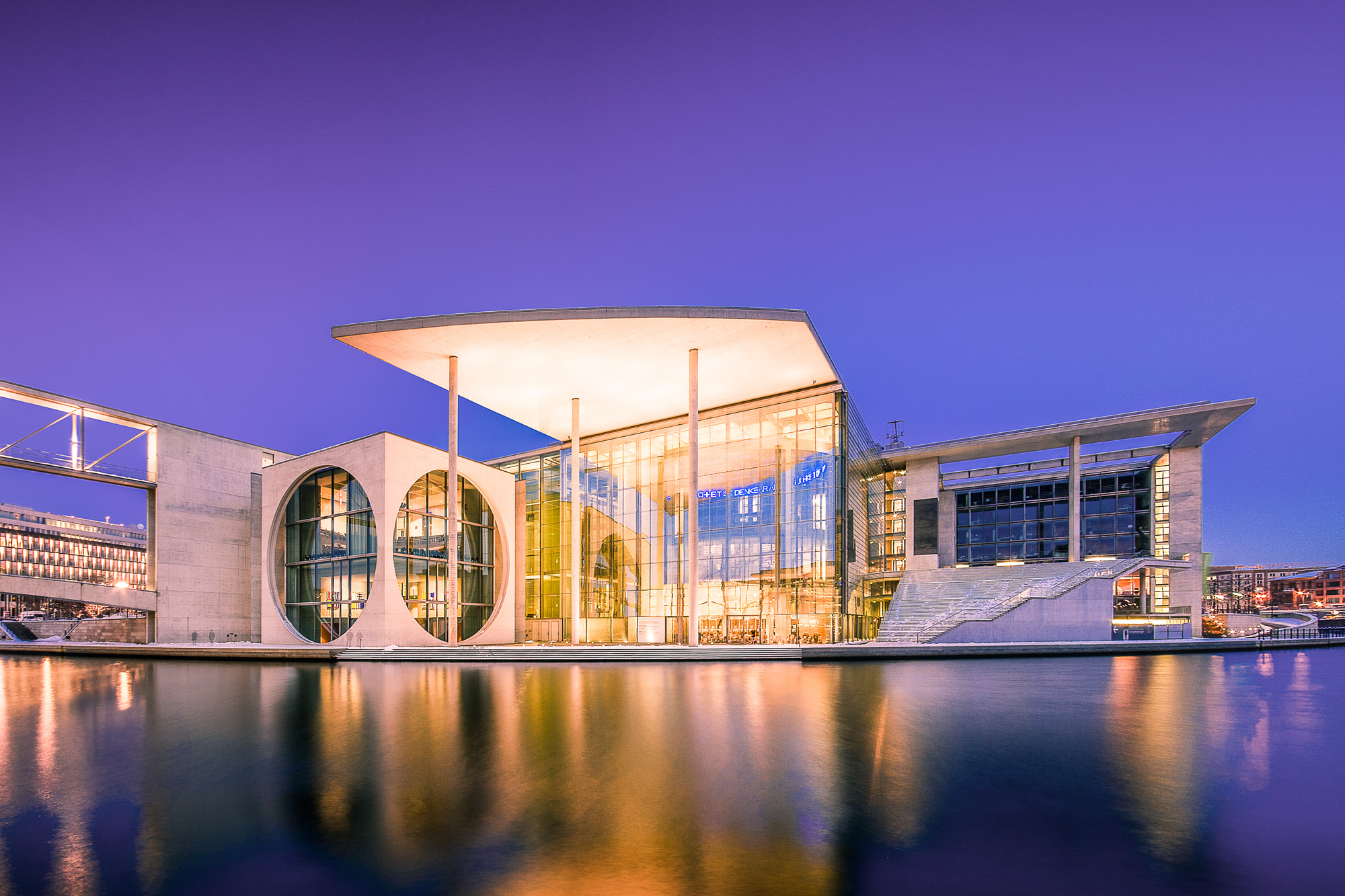 To the north, beyond the high-rise tower of the Charité hospital and near the former Hamburger Bahnhof railway station – today a contemporary art museum – Friedrich-Wilhelm-Stadt ends at the Humboldthafen basin, through which, until 1990 the border between the two Germanys ran. After the collapse of the GDR, the presence of the wall and the associated standstill in urban planning came to an end. Wasteland was turned into building land, and office and residential buildings sprang up to the north of the area and administrative buildings to the south.
Berlin's main station, Hauptbahnhof, is easily accessible on foot from anywhere in Friedrich-Wilhelm-Stadt. There is also the government quarter and the major television broadcasters. Also in Friedrich-Wilhelm-Stadt is one of Berlin's best private art museums: the remarkably unremarkable "Boros bunker" as it is known in the vernacular, so called for its current owner. This indestructible air raid-proof building houses an impressive collection of modern art.