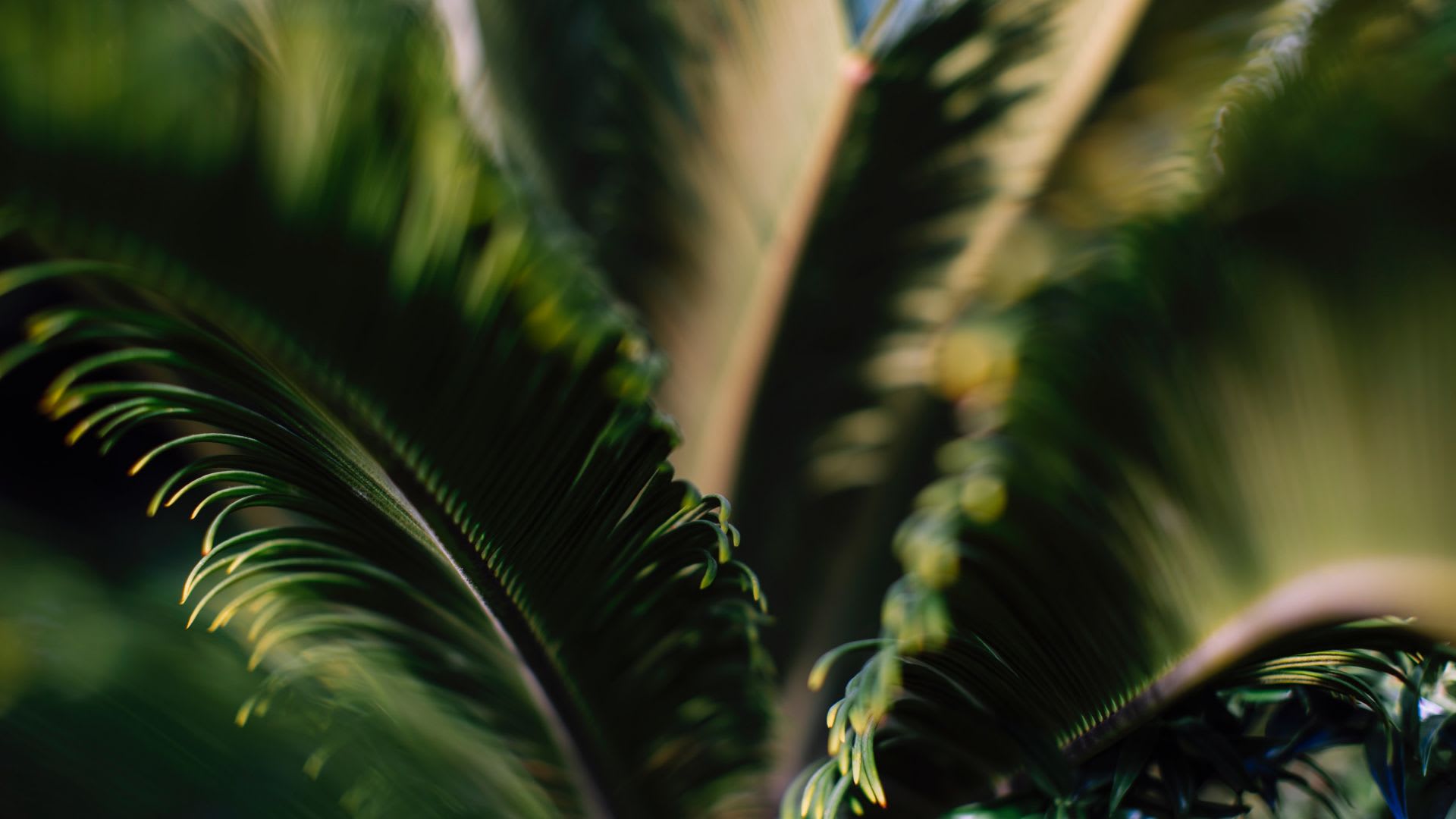 Where science and pleasure meet
Every continent (apart from Antarctica) has them: botanical gardens. In fact, there are 1,800 such gardens around the world, including 400 in Europe alone and 90 in Germany. In essence, botanical gardens serve a fairly simple dual purpose: they are "gardens for science and pleasure," which happens to be the motto of the gardens in Kew, just outside London. Modern botanical gardens were preceded by monastery herb gardens, which were mainly used to cultivate and research medicinal plants. Later, universities established their own botanical gardens to actively contribute to the conservation of biological diversity.


Victorian greenhouses
One of the oldest, largest and most beautiful botanical gardens in the world is the Royal Botanic Gardens in Kew, to the southwest of London. It is even listed as a UNESCO World Heritage site, largely in recognition of its world-famous Victorian greenhouses. Kew's tropical greenhouse, the Temperate House, is the world's largest surviving Victorian glasshouse. But what else makes Kew so special? Well, at the Royal Botanic Gardens you can see non-indigenous plant species that you won't normally encounter in Europe or the Northern Hemisphere. For instance, Kew's Palm House is home to a 16-meter Chilean Wine palm, the tallest glasshouse palm tree in the world.

At the foot of Table Mountain
One of the world's most stunning botanical gardens is Kirstenbosch National Botanical Garden in Cape Town. Very few (if any) gardens can match the sheer grandeur of Kirstenbosch's setting at the foot of Table Mountain. Kirstenbosch was the first botanical garden in the world dedicated to preserving indigenous plants. Spanning 36 hectares, Kirstenbosch is also one of the largest botanical gardens in the world. There are over 7,000 species of South African plants in cultivation at Kirstenbosch, including many rare and threatened species.


Green Frankfurt
Plants, greenery and parks have a long tradition in Frankfurt. The city's premier outdoor recreational area is the 8,000-hectare Frankfurt Green Belt. This designated conservation area forms a ring around Frankfurt and covers a third of the city's entire administrative area. The city of Frankfurt also boasts a host of parks and green spaces. The Palmengarten is one of the three botanical gardens in Frankfurt and is famous for its tropical and subtropical plants. Covering 22 hectares, it is also one of the largest gardens of its kind in the world. And it's not only at ground level that Frankfurt is green: the new EDEN residential tower development is creating the world's tallest vertical garden. Thanks to an innovative irrigation system, the plants will not only survive, they will thrive on the tower's breathtaking façade.
Home of the King Palm
This botanical garden is so important that a whole city district is named after it. Jardim Botânico, Rio de Janeiro's world-famous botanical garden, spans 140 hectares of land and is home to 6,500 plant species. The Avenue of Royal Palms is lined with 128 palms, some of which date back to the garden's foundation by John VI, King of Portugal and Brazil, in 1808. Another of the garden's main attractions is found in the Amazon section: a lake with giant water plants, including the largest water lilies in the Amazon. There is also a botanical library with 32,000 works, a botanical museum and an herbarium, a collection of plants that have been preserved for scientific purposes.


Arboretum, Pinetum and Orangery
The oldest botanical garden in the world is the Botanical Garden of Padua in Italy, which was founded in 1545. Germany's first botanical gardens were opened in Leipzig in 1580 and Jena in 1586.
A botanical garden that cultivates trees and shrubs is called an arboretum, from the Latin "arbor" (tree). A garden of conifers is called a Pinetum and an Orangery provides a home for frost-sensitive trees in winter, which are then moved back outside in their transportable containers once the weather gets warmer.
Other particularly large botanical gardens around the world include the Royal Botanic Gardens in Kew (132 hectares), the New York Botanical Garden (100 hectares), the Rombergpark Botanical Garden in Dortmund (65 hectares) and the Berlin Botanical Garden (43 hectares).
Visualization: Residential tower EDEN Frankfurt, source: IMMOBEL