2-Bedroom-Apartment Frankfurt am Main
Ideal Size
2-Bedroom-Apartment: Ideal Size
Ideal apartment size: The demand for 2-bedroom-apartments in Frankfurt am Main is high. One-person as well as two-person households usually prefer a 2-room apartment. Looking at a classic floor plan, there is space for the living room, bedroom as well as kitchen and bathroom. This floor plan guarantees enough privacy for couples. But also for seniors, for whom a large household might be too much effort, a 2-bedroom-apartment is a suitable alternative compared to, for example, a detached house. A balcony rounds off the living comfort, and a storage room creates additional living space. Floor plans of newbuilt apartments usually provide a clear separation of private and public areas. Ideally, the balcony is accessible from both the bedroom and the living room. The entrance area offers space for a wardrobe and also a guest toilet. In modern new buildings you will also find amenities such as walk-in dressing rooms and en-suite bathrooms. A two-room apartment offers a high degree of flexibility: the living room can be converted into a bedroom for another guest or theoretically two people are able to work in the remote office simultaneously.
As an Investment
Above all, the price is an important factor for the 2-bedroom apartment. In addition to the 1-room apartment, this type of apartment is also excellently suited for an investment. The entry price is comparatively moderate and demand is high. In Frankfurt am Main, many people of all ages are looking for a 2-room apartment. This flat size possesses unbroken popularity. Compared to 3- or 4-room apartments, the stock of 2-room apartments in Frankfurt is low and demand is rising accordingly. Those who own a 2-room condominium usually have got a profitable investment.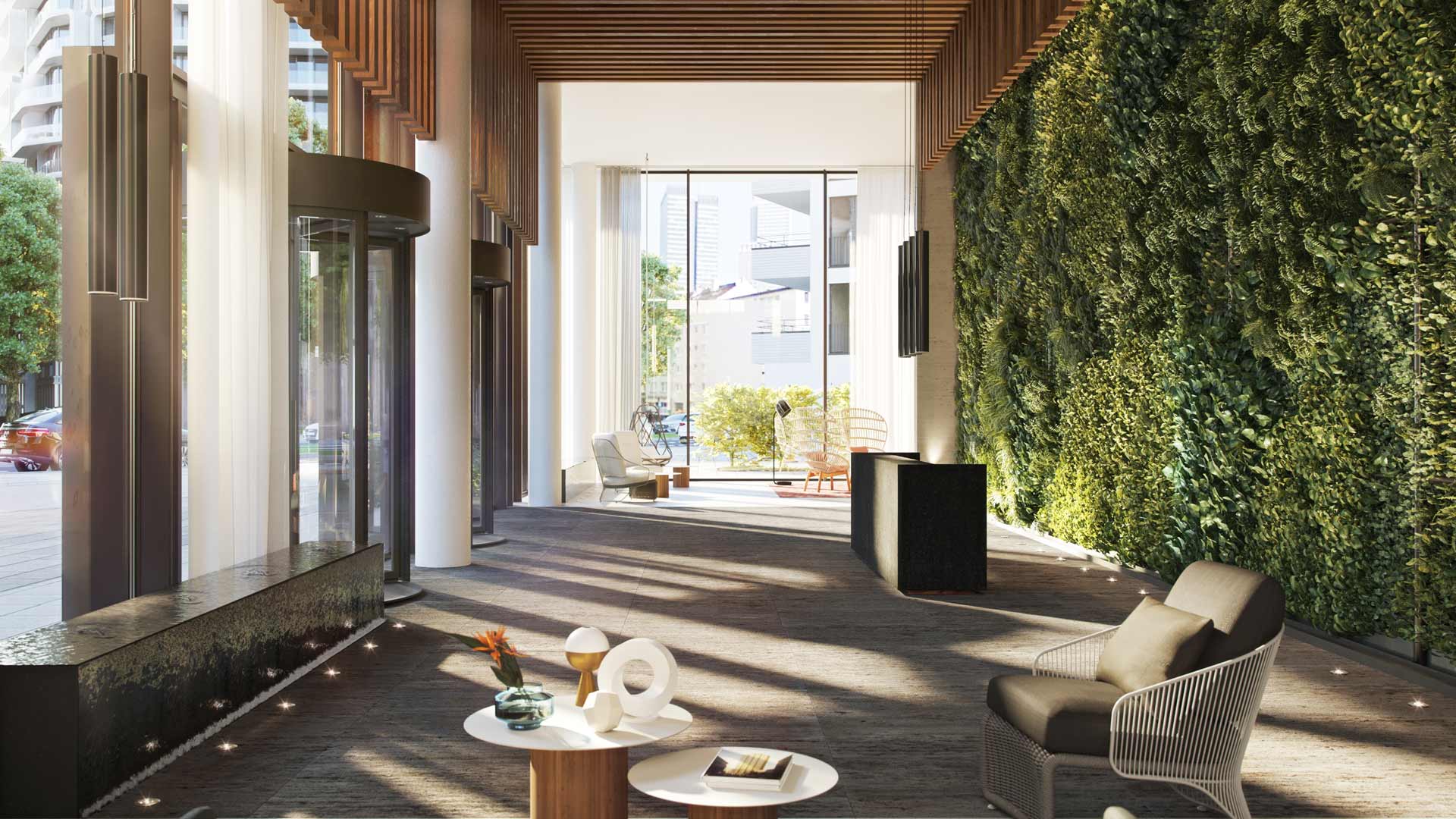 What are You looking for?
Jones Lang LaSalle is happy to assist you in finding a suitable 2-bedroom condominium and guide you through every step of the buying process. Our portfolio of condominiums primarily includes 2-bedroom-apartments in unique newbuild projects such as the
Eden
or the
Hafenpark Quartier
. We are also happy to advise project developers on optimal floor plans for 2-room apartments, which promise maximum living comfort and are particularly popular with flat buyers.