A "Vorstadt" is a suburb. So might expect to find a neighborhood called Stralauer Vorstadt somewhere on the city's outskirts. But you'd be wide of the mark: today, the Stralauer Vorstadt is part of central Berlin and almost exclusively situated in Friedrichshain, especially in the area where Friedrichshain borders the Mitte and Prenzlauer Berg districts. This is a very desirable area.

One of Berlin's many peculiarities is the speed with which old areas are reinvented. Centuries ago, the Stralauer Vorstadt was nothing more than a large, half-empty field beyond the Berlin city limits, which in those days was admittedly a lot closer to the center. Back then, one "border station" on the way into Berlin was the beautiful oriental-looking Oberbaum Bridge, which still marks the edge of the Stralauer Vorstadt today. Here, as in Prenzlauer Berg, hundreds of apartment blocks for manual workers sprang up during the mid and late 19th century and, due to the strategic unimportance of their location, they survived the war years very well. Even today the Stralauer Vorstadt has a stock of intact older buildings that add much to the area's flair. An area where the common people once lived is now home to high-earning white-collar workers and lots of creative types. The student population is high, as is the proportion of families with children. As a consequence, the Stralauer Vorstadt is a very young and lively area. But its northern section lacks a central nightlife area, which makes for quiet streets at night.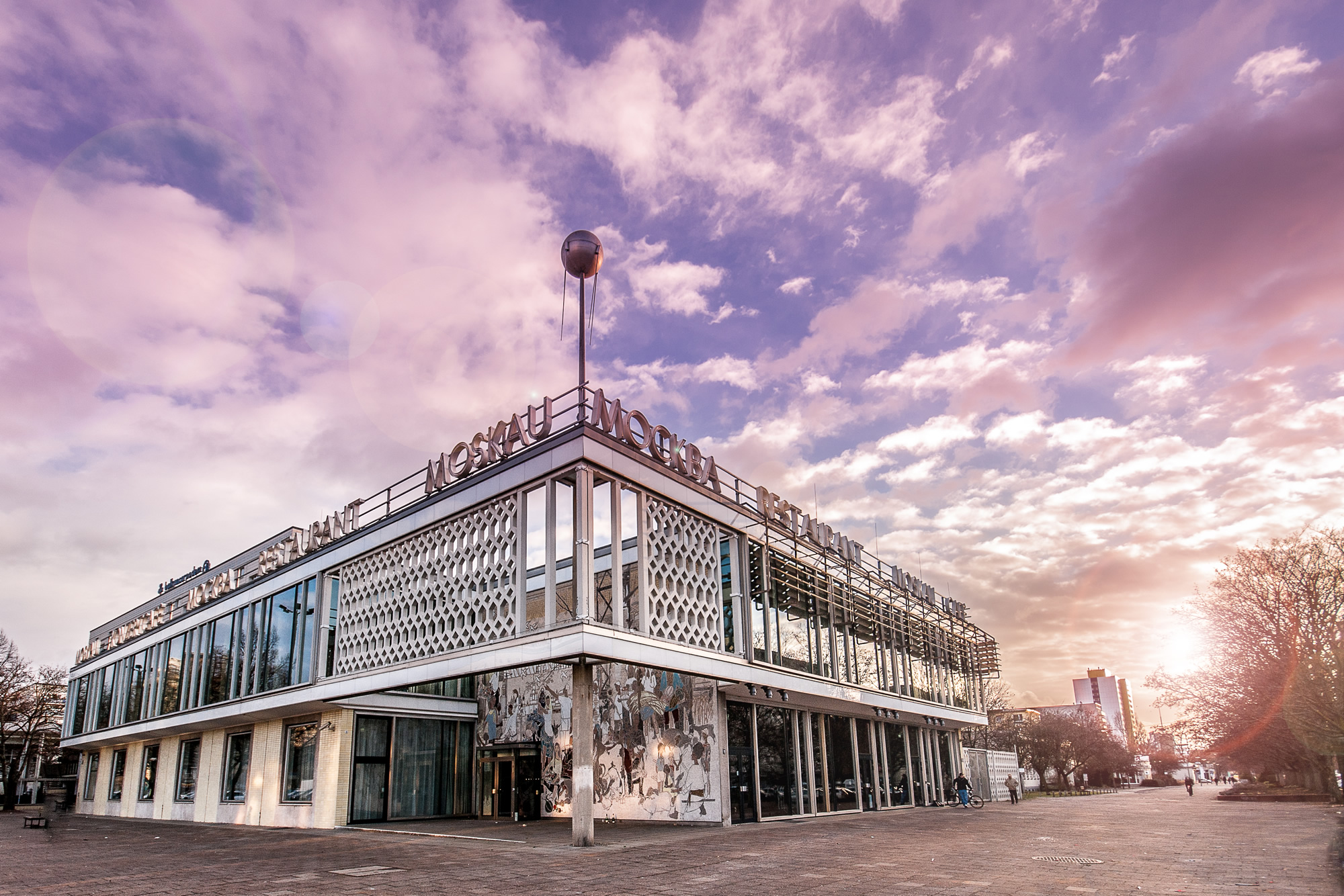 The Stralauer Vorstadt has Soviet dictator Joseph Stalin to thank for its main landmark: the "gingerbread"-style buildings on Karl-Marx-Allee, the long six-lane road that intersects the Stralauer Vorstadt. Compared with other cities, though, there is remarkably little traffic here, and this "cutting" lets plenty of light into the district. Almost 60 years old, this set of very well built residential buildings is Berlin's largest protected monument and leaves onlookers feeling as though they have been transported to the Moscow of the 1950s. It has to be said, the architecture here is astonishingly good. But most important of all: Virtually no space in this gigantic boulevard is left unused. Hip bars and good restaurants alternate with bright design agencies.
Behind this, the lively nightlife area around Boxhagener Strasse begins in the area around Frankfurter Allee heading towards Ostkreuz and Kreuzberg. Beyond these, Frankfurter Allee, looking towards Ostkreuz and Kreuzberg, marks the starting point of the bustling nightlife centered on Boxhagener Strasse. Several clubs, which host concerts and gigs by international bands and artists, are located on what were once the grounds of the urban railway S-Bahn station. As ever in Berlin, a few steps will take you out of the hustle and bustle and into the Stralauer Vorstadt's quiet alleyways where you can breathe the air of the working man's Berlin of yesteryear. Here Berlin can be itself: tough, but very, very warm.