Berlin-Prenzlauer Berg
In high demand - not only by families
In the 1980s, no one would have thought that Prenzlauer Berg would one day be one of Berlin's most popular residential areas. Admittedly, the beautiful old buildings had hardly been destroyed during World War II and lined the streets. But since prefabricated concrete slab construction was preferred in GDR times, the beautiful old buildings fell into disrepair over the decades.
It was not until the early 1980s, in the course of preparations for Berlin's 750th anniversary celebration, that some of the old buildings began to be renovated. Husemannstrasse at Kollwitzplatz benefited from this in particular: it was intended to serve as a kind of open-air museum showing the city at the turn of the century.
After reunification, the dilapidated building fabric was then redeveloped on a grand scale throughout the neighborhood - today, "Prenzlberg" is a well-off district. One of its special features: The high density of organic markets. One of the small markets typical of the neighborhood can be found on almost every corner, and the largest organic market in Europe (at least at that time) opened in 2007. But also numerous cafés, pubs, clubs, restaurants, bars, galleries and theaters line the streets and make the neighborhood a tourist magnet.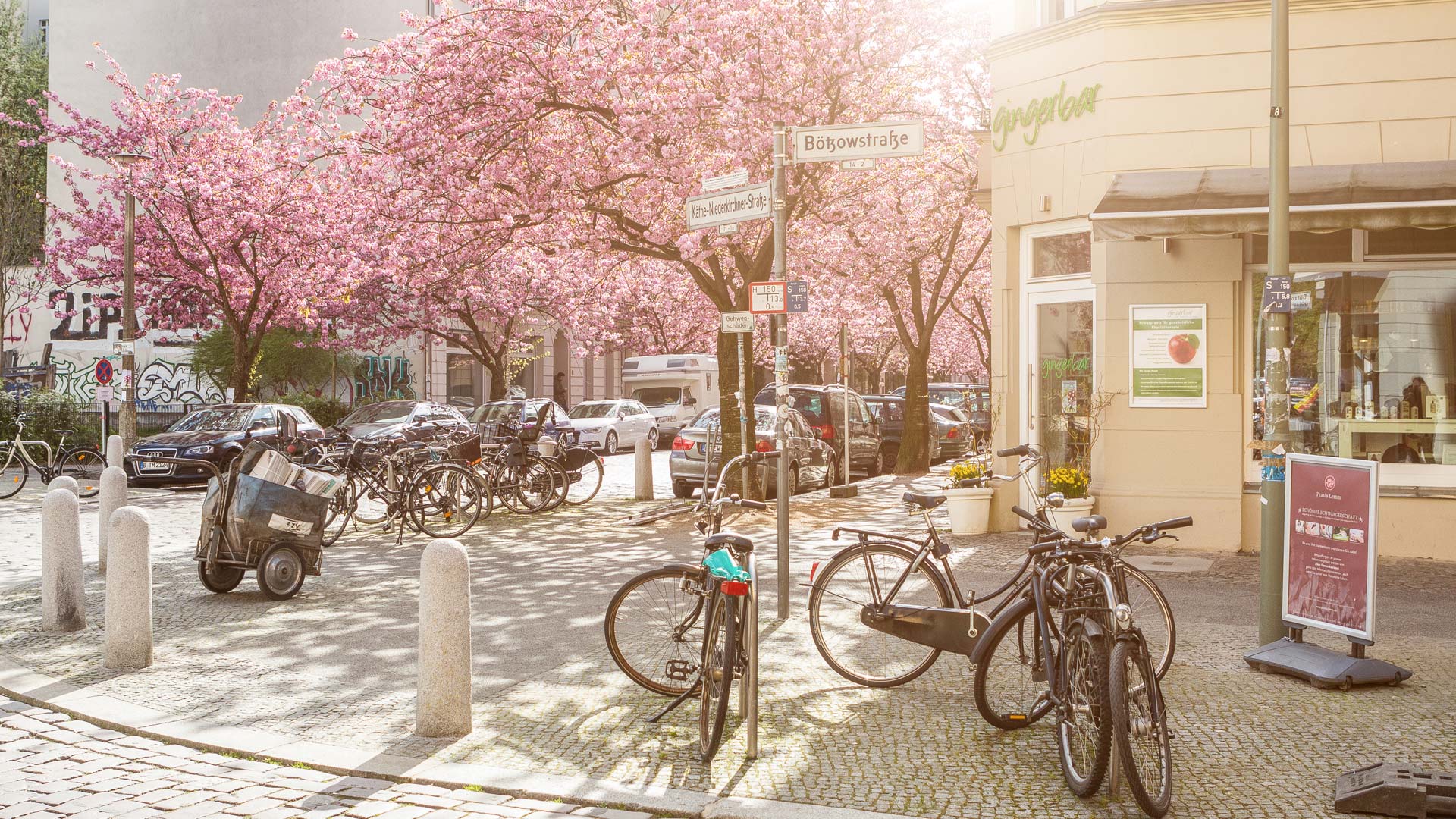 Many young people and especially families continue to be drawn to Prenzlauer Berg. Numerous strollers populate the streets of the neighborhood; Prenzlauer Berg has made a name for itself as a "birthing hill." The good infrastructure and the many offers for the offspring make the neighborhood so attractive for young families.
In addition, the residential flair in this district is particularly beautiful: In one of the largest Wilhelminian-style old building areas in Germany, there are many charming squares and streets. However, sought-after locations are now also correspondingly expensive. This is because the alternative scene that settled in Prenzlauer Berg after reunification is gradually giving way to higher income classes.
And Prenzlauer Berg is also experiencing a building boom: The last gaps between buildings are gradually being closed to create living space that is in high demand. In recent years, exclusive apartment complexes for the higher income brackets have been built in particular. This is also reflected in the level of education: In the particularly popular and most expensive residential areas around Kollwitzplatz and Helmholtzplatz, three-quarters of adult residents are now academics.