London: the time is now
London
Old city, new opportunities
London's charms are famed worldwide – but so, until recently, have been its inflated property prices. After Britain's decision to leave the European Union in 2016 there was a sense among many that the market had hit tipping point. Mortgage lender Nationwide was one of many authorities to declare London housing prices in decline in 2017, for the first time since 2009. Nevertheless, while real estate agents lower their estimates and buyers play a waiting game, many are proclaiming the resilience of a city that has always bounced back. With its unparalleled treasures of architecture, art, culture, food, nightlife – not to mention the humor that soaks its streets – owning a property in Britain's capital is still a dream for people all over the world.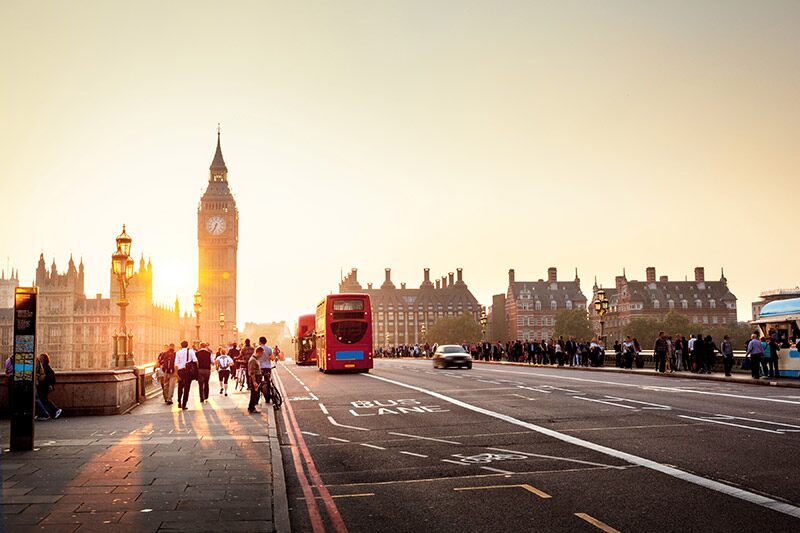 Space to think
With over 1,500 galleries, and plenty of people with the means to buy pieces, the London art scene continues to grow and thrive. Residents are very proud of their free access to this form of high culture – unparalleled collections are costless to view at the National Gallery, the Tate Britain and Tate Modern, the National Portrait Gallery, White Cube Bermondsey, and countless more. Housed in a breathtaking former power station on the South Bank, the Tate Modern is another symbol of London's rebirth as a global city, but the trend didn't stop when it opened its enormous doors in 2000. A vast extension began receiving the public in December 2016, including converted oil tanks belonging to the power station and a newly built ten-storey tower, designed by Herzog & de Meuron and named after key benefactor, the Anglo-Ukrainian billionaire Sir Leonard Blavatnik. Meanwhile, the history of London is on display in diverse museums, many also free. Perhaps the most renowned is the British Museum, with treasures brought back home during centuries of colonial expansion. Controversial pieces include the Elgin Marbles, that Greece still claims as its own. The museum opened in 1753 but moved to its current site in 1998, while its startling main foyer space, the Queen Elizabeth II Great Court, was unveiled in 2000 as the largest covered square in Europe.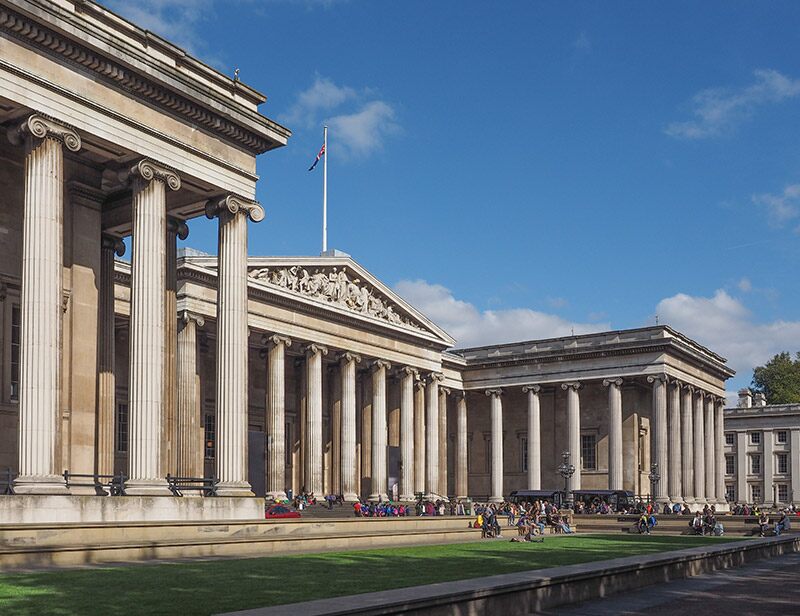 Turning the tables
English food used to be an international joke but over recent decades something has changed in London's kitchens. The greasy spoons, curry houses and Italian restaurants have been joined by a panoply of delights, including everything from fine dining and fusion to street food and creative pop-ups. Many pubs, previously known for serving up pints of ale and comfort food like fish and chips, had their carpets ripped out and wooden floorboards polisihed, while menus were revamped to offer farm-sourced produce and craft ales. London now reportedly has some 30,000 food businesses worth more than £20bn, and 87 restaurants with Michelin stars as of 2017 – which places it sixth city in the world on that scale. Even with the old classics, the capital's constant spirit of reinvention has been afoot – Dishoom is an upmarket chain that has given Indian food a twist, taking inspiration from the Persian cafés that used to pepper Bombay. The restaurant business is tough, and places come and go at a startling rate. That tends to mean the ones that stick around are worth checking out, though a walk through Soho's creative agency district during a weekday lunchtime will give a good insight into the latest trends.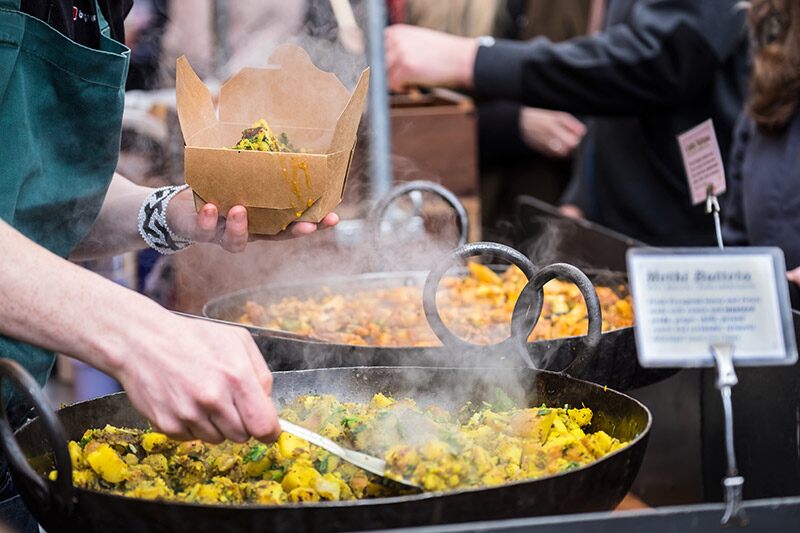 From globe to global
Drama and performance courses through the capital's streets, from the bellowing shouts of pub landlords to cheeky quips from bus drivers. The tradition goes way back. In the 1500s, actors would put on shows in spaces like pub gardens, until a significant day in 1576, when an actor opened London's first theatre in the neighborhood of Shoreditch. When conflict over the leasing agreement led to the theatre managers dismantling their structure and relocating it across the Thames at Southwark, a certain actor and playwright by the name of William Shakespeare bought shares in the new playhouse. The Globe Theatre saw Shakespeare's own creations come to life in front of noisy crowds – and today, spectators throng to see the same iconic pieces staged at a reconstruction of the theatre in exactly the same spot. For more contemporary fare, visitors to London routinely hit one of the many West End theatres to see sell-out musicals from Cats to Book of Mormons, while tourists and residents alike have to book far in advance for the fêted dramatic productions at venues like the National Theatre at London's South Bank. Meanwhile edgier actors and writers take smaller stages at a myriad of fringe, "off-West-End" spaces around the city, such as the King's Head Theatre Pub in Islington.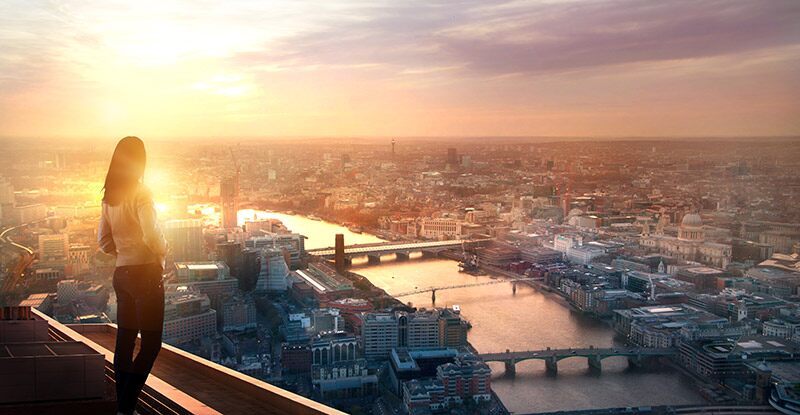 A new Era
Investors have been concerned at recent developments – both political and economic – seemingly signifying London's dominance at an end. UK economic growth has slowed. Following Brexit, companies have announced relocation to Dublin, Frankfurt, or other key European cities. EU residents are rethinking options, and even many British residents of the capital have left to settle elsewhere. Yet, despite these omens, few imagine London will lose its power and prestige as a global city. It remains by far the most significant city of a giant economy poised between Europe and the United States. Language, and a concentration of finance and skills have made it a key player in global financial and services industries. Investment continues to roll in from the United States, and its universities remain at the forefront of education and research. Meanwhile, some 40,000 tech companies are reportedly incorporated in London. But beyond all that is something stronger – the romance. For people worldwide, London remains a magical city. The immense global popularity of royal births and weddings are an obvious example; added to a general infatuation with the city's music, fashion, art and culture. As London's notorious property market begins to slow, this might be the right time to step in.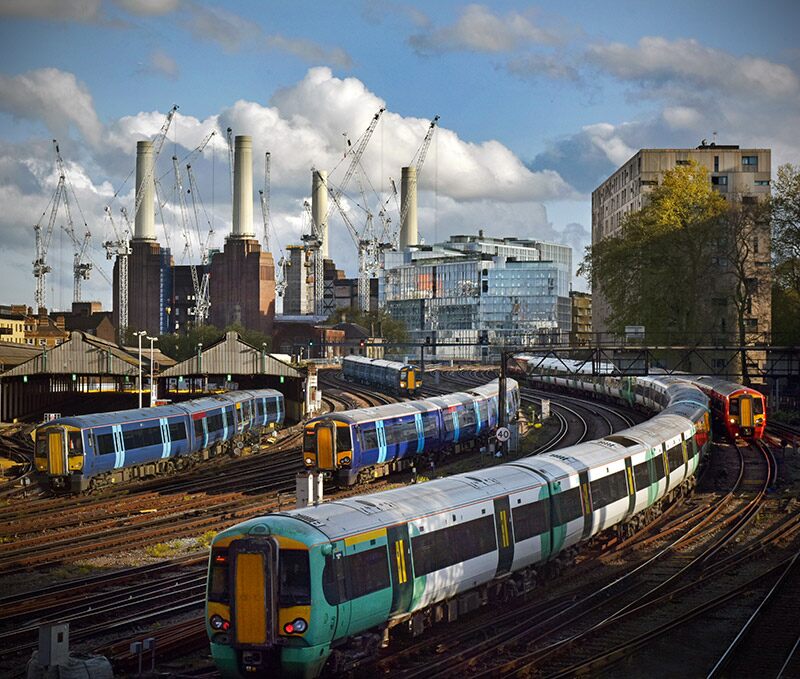 A long history
London is a dramatic mélange of influences today, and its colorful history shows it has always been defined by its visitors. Romans founded the city of Londinium in AD43, and following invasions from Angles, Saxons, Jutes, Vikings and Normans each contributed culture to the melting pot. It wasn't until the 1500s that Britain started to exert itself on the world stage, making London a city of global significance. Boats began to arrive into the Thames carrying merchandise from India, the Americas and all the known world. In the 19th century, the riches of Empire led to the construction of the Houses of Parliament in 1834 and other landmarks standing today. Rapid industrialization boosted the capital's population from one million in 1800 to 6.9 million in 1900. London was now the world's most populous city. Mass destruction by the German Luftwaffe during the Blitz of World War II was traumatic, but provided ample opportunities for postwar urban planners. Their appetite for modernism led to ambitious housing projects like the infamous brutalist structure of Heygate Estate, which was demolished in 2014.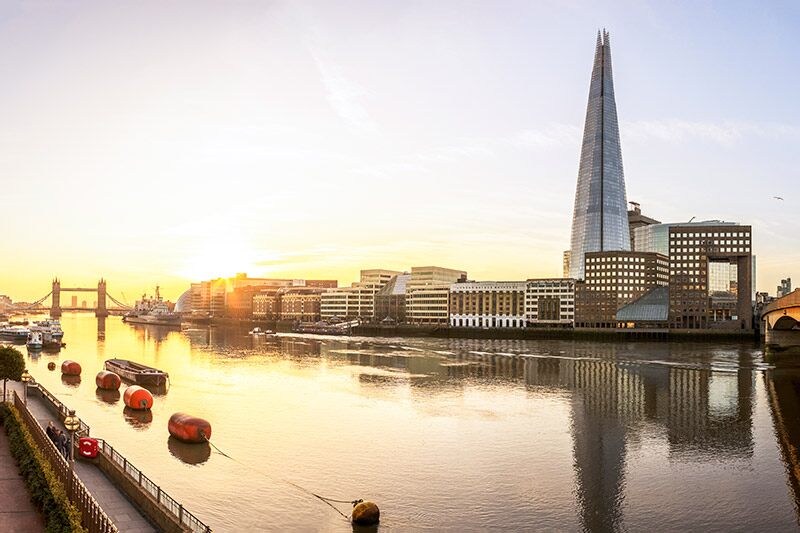 21st-century city
Regeneration has been the most recent phase of London's urbanistic development. Remnants of the old postwar city have been built over; some piecemeal and others as sweeping projects. One of the most well known was that of the Docklands, on the southeastern bank of the Thames. In the 1990s Britain reemerged onto the world stage thanks to Britpop and the Young British Artists. It's no accident that Damien Hirst and co. had their first art exhibition in an abandoned port authority building there, back in 1988. With art comes finance – a little further east, new banking centre Canary Wharf began in the 1990s to rival the City of London. The opening of the Millennium Dome in time for the New Year celebrations of 2000 might have seemed like a culmination but the development didn't end there. Wembley Stadium, a national arena that hosted England's only football World Cup victory in 1966, was replaced by a new version, appearing in 2007 to decorate the skyline with its giant arch. This kickstarted redevelopment projects in Brent, northwest London that continue today, bringing whole new neighborhoods into existence. The transformation of St. Pancras into an international terminal was followed by a makeover for Kings Cross. The central district used to be famed for prostitution, but is now home to shiny new homes, restaurants, cultural centres, and even a new postcode, N1C. New houses need new transport and extensions were rolled out in the 2000s to the Docklands Light Railway, and in the 2010s to the Overground railway line, through rapidly gentrifying Hackney. The incorporation of contactless card capabilities at ticket barriers has lubricated flow on the London transport network, which is reported at 1.37 billion people per year.