Friedrichswerder is one of Berlin's smallest neighborhoods and a decent jogger could run through this narrow quarter in five minutes. And in doing so, he or she would be struck by one of the most modern collections of buildings in Europe, comprising cutting-edge and sometimes extremely architecturally accomplished buildings adjoining new hotels or larger residential buildings. None of this existed prior to the 1990s, and in the years following the collapse of the GDR the dreams of many architects were realized here in an anarchically diverse set of buildings.
Across the way stands the German Federal Foreign Office, an architectural peculiarity that you could only find in Berlin. This long, varied and historically interesting building complex starts at Leipziger Strasse to the south with a functional GDR-era bureaucratic building. Then comes the former Reichsbank building, a typical Nazi-era building reflecting the totalitarianism of the times. To the north is the modern Foreign Office building, which terminates the complex with a large, gate-like portal to this castle of bureaucracy which is consciously modern, consciously permits a view of the interior, and consciously breaks with the past. History in stone, concrete, and glass.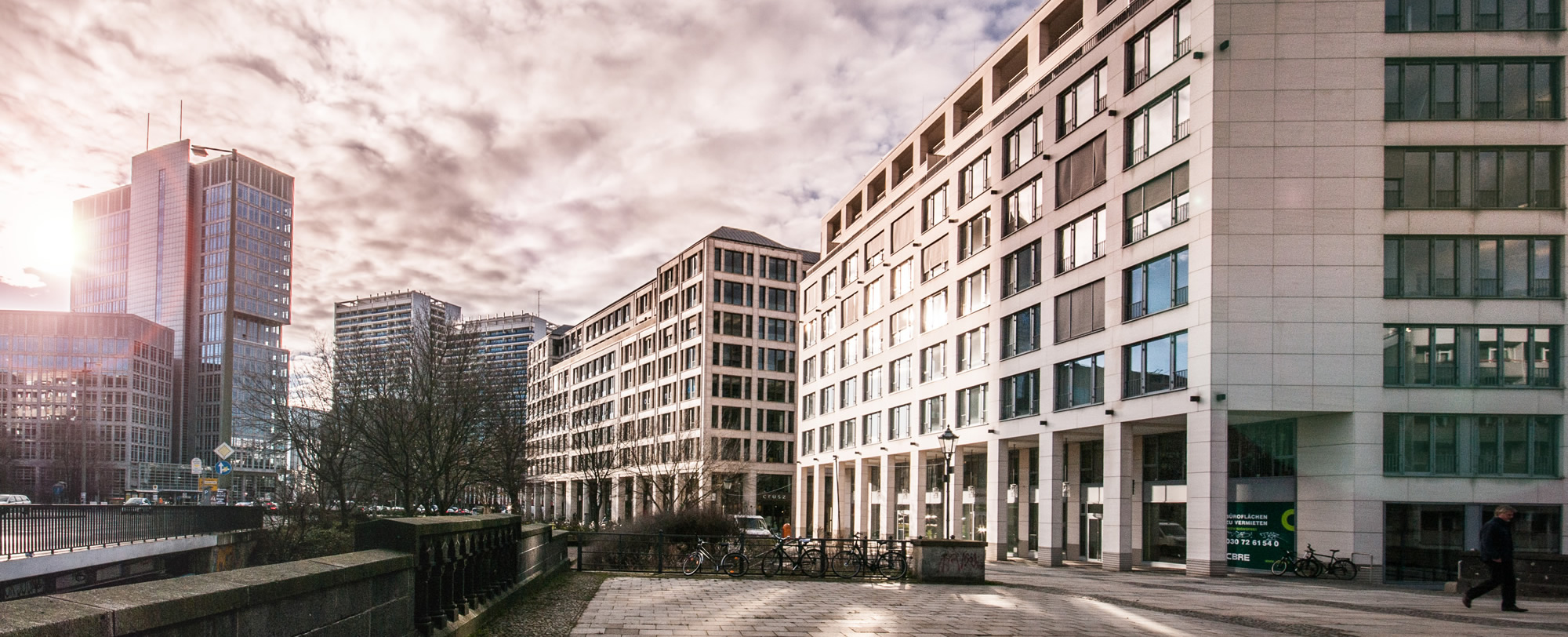 Just beyond the Foreign Office, Friedrichswerder borders the last few meters of the splendid boulevard of Unter den Linden. Here you will find the Zeughaus, an old armory, which today contains the enthralling Deutsches Historisches Museum, together with the modern extension to the museum known as the Giesshaus. Then come the Kommandantenhaus, the Kronprinzenpalais (Crown Prince's Palace), and the Friedrichswerder Church, a signature building designed by renowned Berlin architect Karl Friedrich Schinkel. The City Palace is currently under construction at the eastern edge of the district. When complete it will close one of the city's last remaining historical gaps. Friedrichswerder has plenty of history, then. But not much happens there: This little district is an island of tranquility. Alexanderplatz is a comfortable distance away on foot, as is the much more interesting Gendarmenmarkt with its celebrated restaurants and bars. Beyond that, the retail area along Friedrichstrasse awaits shoppers – and their wallets.
Friedrichswerder is a very discreet district – as discreet as its inhabitants. Anyone who values a sophisticated, island-like existence will feel very much at home here. The inhabitants use Hausvogteiplatz, which can be reached from anywhere in Friedrichswerder within five minutes, as their local amenity center. The area is served by the U2, the subway line that goes both to Charlottenburg and Prenzlauer Berg. And on some Sundays, Kurstrasse, which divides the Foreign Office complex from the avant-garde buildings, sees no more than one car per minute, even though no major traffic-calming measures are in place – something seen in the center of no other world metropolis.