Berlin: The metropolis of Europe
Berlin
Berlin's culture, places of interest, culinary diversity and inspired nightlife are not the only reasons why many visitors are moving to the city. Compared to other European capitals, Berlin is still considered to be an up-and-coming city that remains an affordable place for people to live, and this especially draws creative people to Berlin – people who can develop and realize their ideas without pressure. Berlin is the most innovative media center in Europe today: the country's largest publisher has moved here and the Berlin offices of other media provide Germany and the world with headlines and in-depth reports. The international film industry has also set up permanent camp in Berlin, with the annual "Berlinale" film festival starting to increasingly upstage the high-profile Cannes festival. Since the fall of the Wall, Berlin has been a special place to be for visual artists too, with an estimated 600 galleries forming a scene that cannot be found anywhere else in Europe.


Online Metropolis and Start-Up Hot Spot
Berlin therefore has many unique cultural features, but its huge start-up scene – which emerged as a niche market and has now become one of the most important in the world – is particularly exceptional. Over the last ten years, Berlin has unexpectedly grown into the "online metropolis", and without a lot of help either as people like doing things for themselves here.
So it's no surprise that the population of Berlin is rising year after year. More than 40,000 new residents register in Berlin every year. And it's also not surprising that Berlin has the highest density of academics in Germany. Politics and companies need intellectuals; and these people feel right at home in Berlin.


Architecture and Spectacle
Berlin came into being relatively late, having been built on the sand of the Mark Brandenburg by the Prussian nobility. This is why the city never really joined company with Europe's glamorous big cities, such as Paris, Vienna or Saint Petersburg, or took on their love of luxury and ostentation. Nevertheless, with its grand mansions dating back to the Wilhelmian era (Gründerzeit), its old boulevards, the Victory Column and the Brandenburg Gate, Berlin has all the hallmarks of a true capital city with world-famous landmarks.
In this process, Berlin has become strikingly different, and one reason for this is its love of experimentation. Berlin has become a playground for architects and artists, with impressive buildings like the New National Gallery, the Philharmonie or the Jewish Museum bearing testimony to bold design, both past and present. But it is mainly its turbulent history that has left striking marks and scars on the city, with the result that a trip through Berlin is always a journey through Germany's past, too. Where else, if not in Berlin, could a completely technically misconceived television tower – a GDR bulwark against capitalism – become the symbol of a modern city in a state of constant change?
Famous Walls and Stages
What's more, the city's tourism is still being shaped by a virtually demolished structure, the Berlin Wall, whose remains on display illustrate the scar that this partitioning has left on the city. But the main thing about the wall – this tourist magnet – is that it possesses great symbolism, its message being that the course of history can take a good turn. A selfie in front of the wall is definitely a must for every Berlin visitor to add to their souvenirs.
And then there's the theater. Berlin has always had many stages of world renown, with the Berliner Ensemble, the Schaubühne and the Deutsches Theater having launched dozens of careers that would have failed in more conservative cities. Berlin's three opera houses also live up to the city's reputation, shunning all boring routine, and Berlin's concert scene is legendary too as not a week goes by without a performance by some classical, rock, pop or indie superstar.
Staying up all Night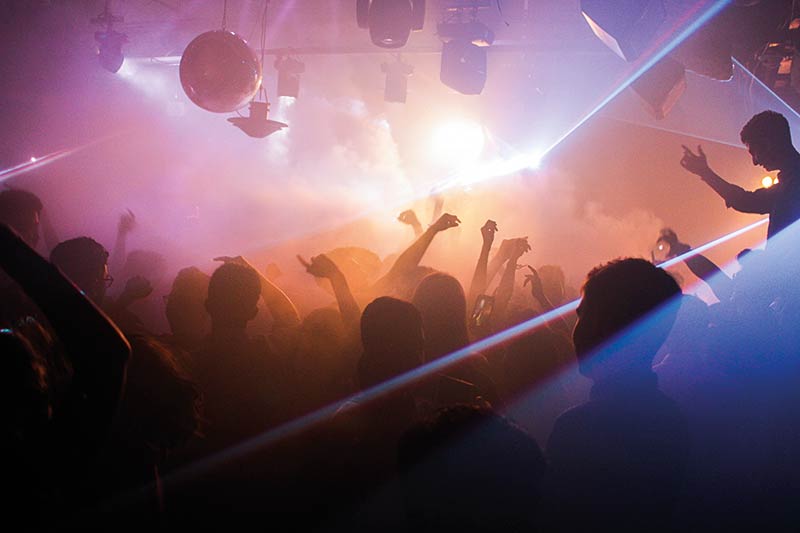 Berlin has the most famous nightlife of Europe. There are no closing times and some of the other restrictive laws are not imposed here either. Berlin has the people who enrich and enjoy this nightlife too – people who are continuing a tradition that started in around 1920 and was still kept alive underground, even in the darkest days of history.
Berlin's nightlife – and now its restaurant scene too – is hugely diverse. It has the most original bars, the most famous clubs in the world, the highest number of award-winning restaurants in Germany and many choice niche establishments too. Berlin simply has everything. This is also down to the fact that many people seeking something special, and daring to do something eccentric, flock to Berlin to make their perceptions of life a reality. Berlin will never become boring and its reputation has attracted many people in the last 50 years. David Bowie has lived here, U2 recorded their most famous album "Achtung Baby" here, and Angelina Jolie and Brad Pitt do not own a large apartment in Berlin for nothing, even putting up Leonardo DiCaprio (a big fan of Berlin) and George Clooney for the night on occasion. In Berlin, people can be special and remain at ease at the same time.
Berlin's Real Estate Market
With a third of the city area comprising woodlands, meadows or water, Berlin is a green city and a very good place to live. There is probably no other city that still offers so much space for new real estate, even in central locations. The demand is huge as the number of people living in the capital is rising, and there will be no let-up in this influx either – quite the opposite. As a result, real estate is constantly increasing in value and the increasingly scarce living space is giving rise to rising rents and house prices. In the third quarter of 2015, the average offer price for a condominium in Berlin-Mitte was 4.9 percent higher than in same quarter of the previous year. In the district Charlottenburg-Wilmersdorf, the offer price increased by 9.1 percent, in Friedrichshain-Kreuzberg it even increased by 10.3 percent.
Short Supply and increasing Rents
Berlin's housing market predominantly has always been a rental market and also there is a similar increase. In Charlottenburg-Wilmersdorf, newly rented apartments showed in median an increase of 3.9 percent, as well as in Friedrichshain-Kreuzberg. In Berlin-Mitte, new rentals showed an increase of an even 10 percent. Especially the high-class real estate in top locations achieve high rents: Around the KaDeWe (Europe's largest department store, the Kaufhaus des Westens) top rentals reached 16.93 euros per square meter. In the heart of Berlin-Mitte, around Hackescher Markt and Museumsinsel, top rentals reached 18.46 euros per square meter. Top of the list was the very popular area at Michaelkirchplatz in Kreuzberg, with rents from up to 20.16 euros per square meter.
Investor's Darling
Although prices in Berlin have increased significantly in the last years, the German capital is still much more affordable than other metropolises. That is why Berlin attracts foreign investors, looking for an attractive and stable investment opportunity. Berlin's real estate market is also benefiting from the fact that Germany is a stable investment location. Compared to the rest of Europe, the Federal Republic of Germany has the highest population and the highest gross national product, and also held its own as an attractive economic power during the crisis. An investment in Berlin is therefore not just exciting at the moment; it is also a safe bet in the long term. So there is still much to be gained in this city.