Alt-Berlin ("Old Berlin") is the name of many a local Berlin bar. But what many people don't know is that there really is an Old Berlin. And it's not a bar, but a once long-forgotten part of town. For many years, Alt-Berlin was the city's historical center – until it was destroyed in the War. After that people had little interest in the area: Berlin was reinventing itself. And as so often happens, traces of the past were quickly erased.
Until 1989, when the Nikolaiviertel – the heart of Old Berlin – reopened. Once home to writer and philosopher Gotthold Ephraim Lessing, today the Nikolaiviertel is populated by architects, lawyers and directors of stage and screen. They value the haven that this little neighborhood offers. The handsome old buildings were reconstructed in as much detail as possible and enlivened with interesting and highly individual shops. Today, Alt-Berlin is a pearl at the heart of the Mitte district. It is also the location of the imposing Rotes Rathaus ("Red City Hall"), the Neptune Fountain and St. Mary's Church – all with a view of the city's TV tower.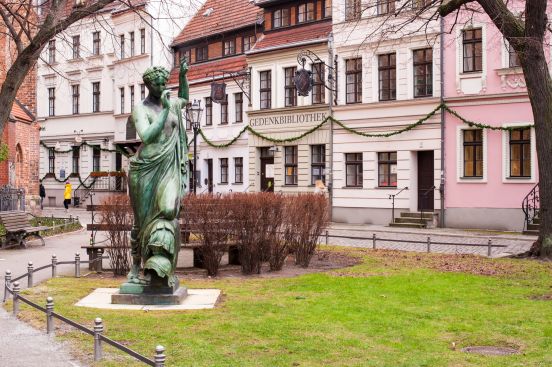 The bar scene in Alt-Berlin might not be quite as rich as in other neighborhoods. But in a city that normally never sleeps, this ensures a good night's rest. Alt-Berlin is home to those who want to access the city's main administrative and cultural institutions – or the new City Palace, currently under construction on Alt-Berlin's doorstep – quickly and on foot.
The nearby Axel-Springer-Verlag headquarters, located in the old newspaper district, is the journalistic center of Berlin – and the gateway to the city's legendary Kreuzberg district. With its superb local amenities, Alt-Berlin can sometimes feel like a village you never need to leave. But the wild city is just a few steps way. The world has never seen a neighborhood like it.