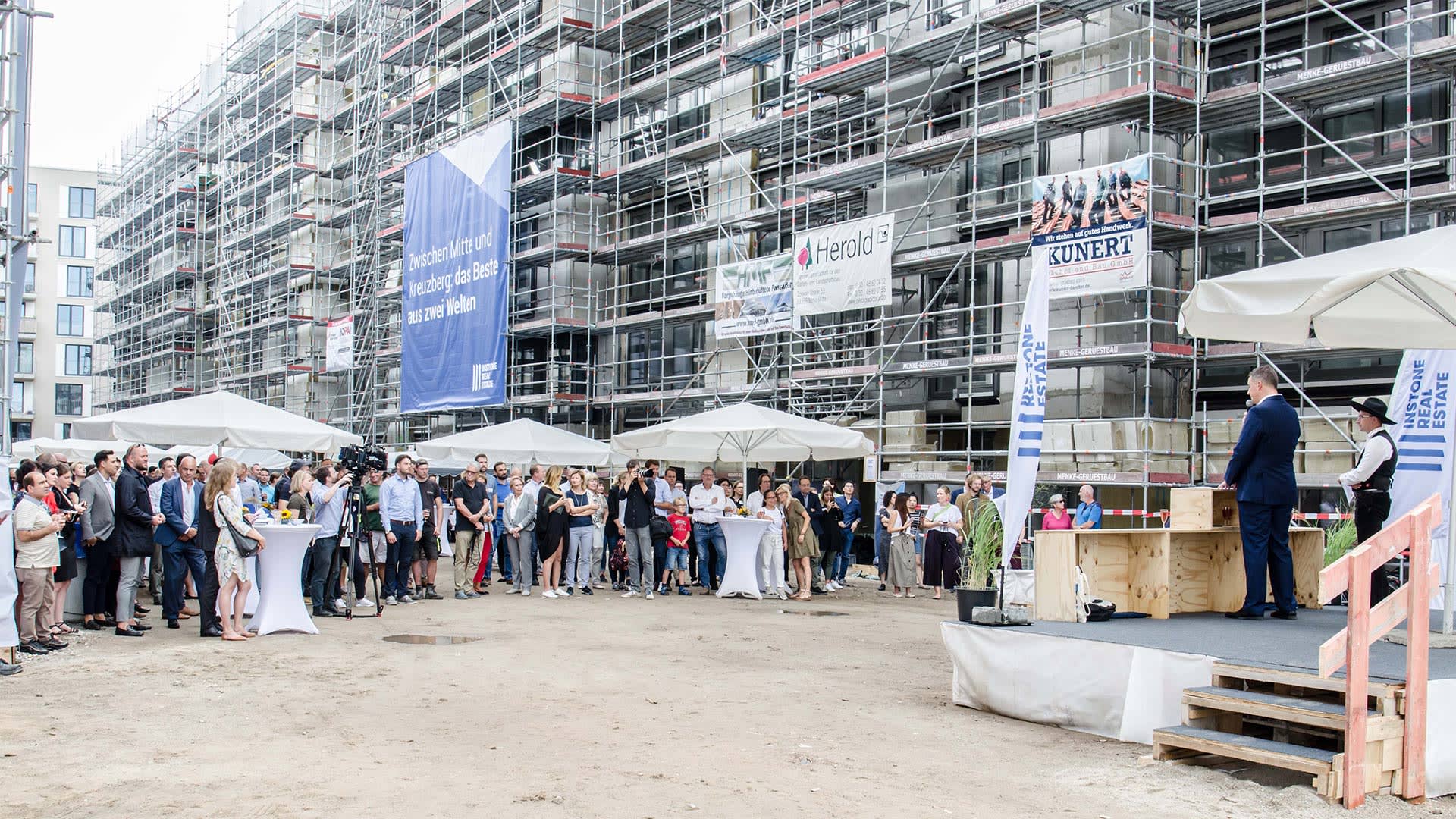 Topping-out ceremony for construction phase 3 in the Luisenpark in Berlin-Mitte
Over 80 percent of the apartments have already been sold
Recently we celebrated the topping-out ceremony for construction phase 3 in Luisenpark! More than 80 percent of the apartments have already been sold - only a few apartments are still available. During the celebrations, Carsten Sellschopf, COO for Berlin and Frankfurt at Instone Real Estate, drew attention to the residential significance of the quarter in Berlin-Mitte. The project is one of the last major developments along the Berlin Wall and creates inner-city space for a wide range of people.
Furthermore Reiner Nagel, chairman of the board of the Bundesstiftung für Baukultur, spoke at the festivities to the neighbours, inhabitants of the Luisenpark and guests from politics and economy. He emphasized the importance of the quarter for building culture in Berlin: "On the border between Berlin-Mitte and Kreuzberg, the Luisenpark closes a gap and revives a large area."
The Luisenpark quarter comprises a total of 550 apartments between 40 and 164 square metres. Completion of the 235 apartments in the third and final construction phase is planned for winter 2020.