Suites Am Tacheles
Timeless. Truthful. Consistent.
Timeless. Truthful. Consistent.

What does it require to live a life less ordinary? Does having more, reaching higher, further, faster bring us closer to the essence of life? In the SUITES AM TACHELES, life is reduced to the essentials – in the best possible way.

What is quality of life?
AM TACHELES, a space that combines architecture and living like no other, is home to 54 minimalist SUITES AM TACHELES, designed by Grüntuch Ernst Architekten to exemplify a new commitment to design and aesthetics. The only way these units could possibly be enhanced is with the best services and exclusive amenities. The complex boasts an in-house concierge service and a health club & spa with 12 m pool and swim current generator on the ground floor. And all of this fully integrated into the new AM TACHELES city quarter in the heart of Berlin Mitte. Life's essentials are all within easy reach and always available. The essence of living.
Highlights of the minimal design suites
Open and very efficient floor plans
Design studio fitted kitchen already included
Curated furnishing packages (optional)
Cupboard unit with sliding door as a room divider
Bicycle room and bicycle washing facility, dog washing bay and Bicycle safe
Underground parking space with electric vehicle charging station (optional)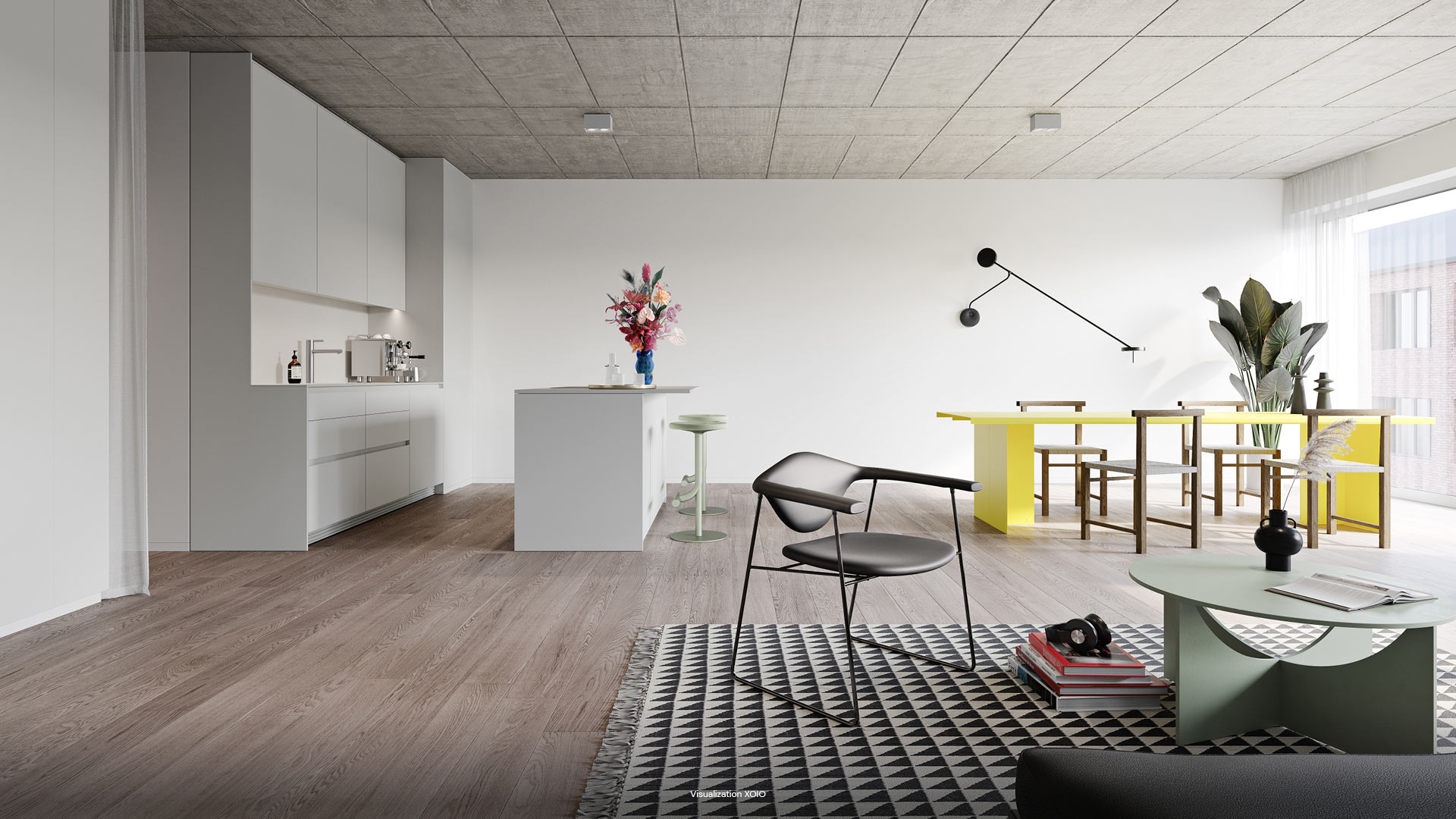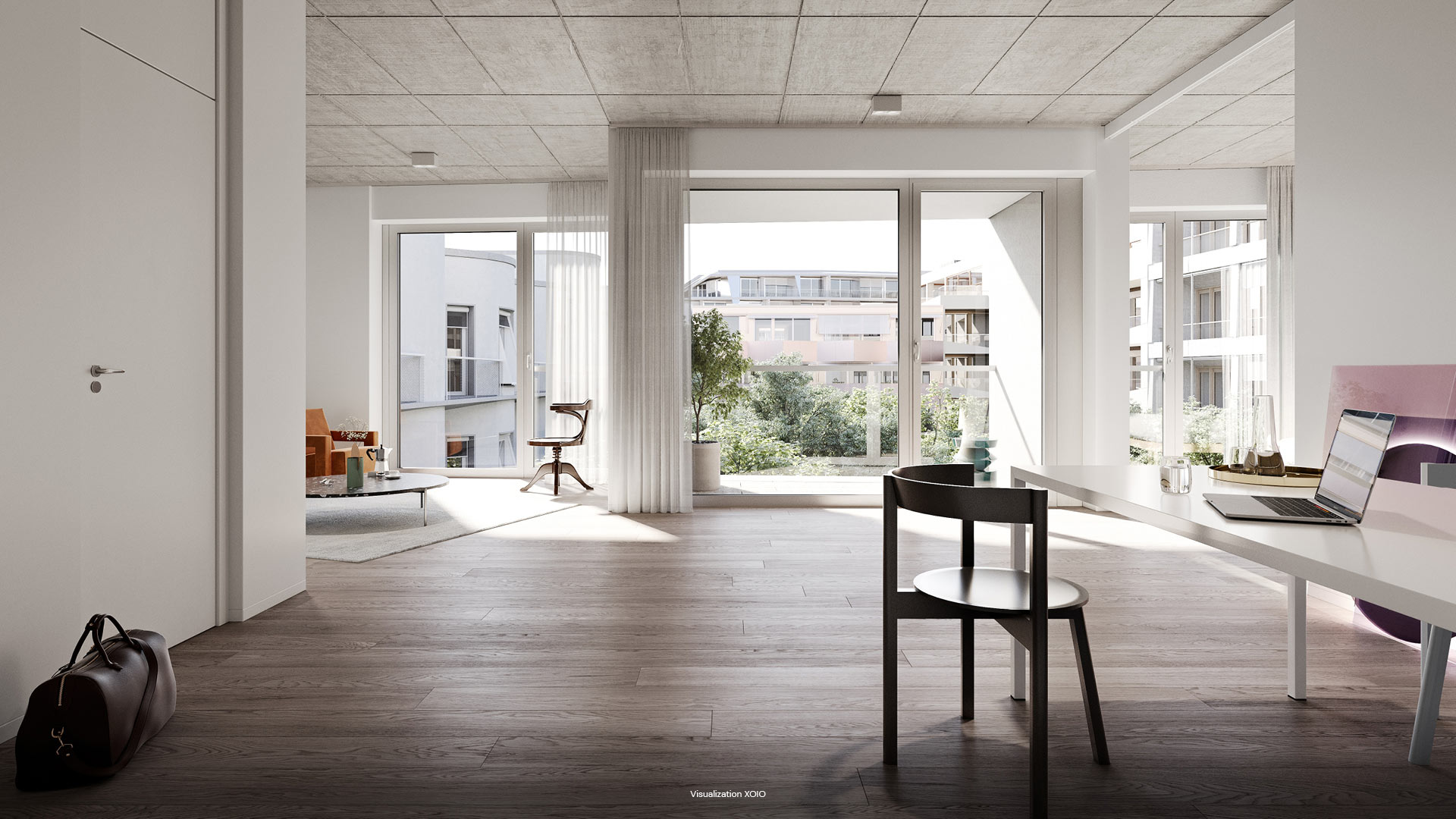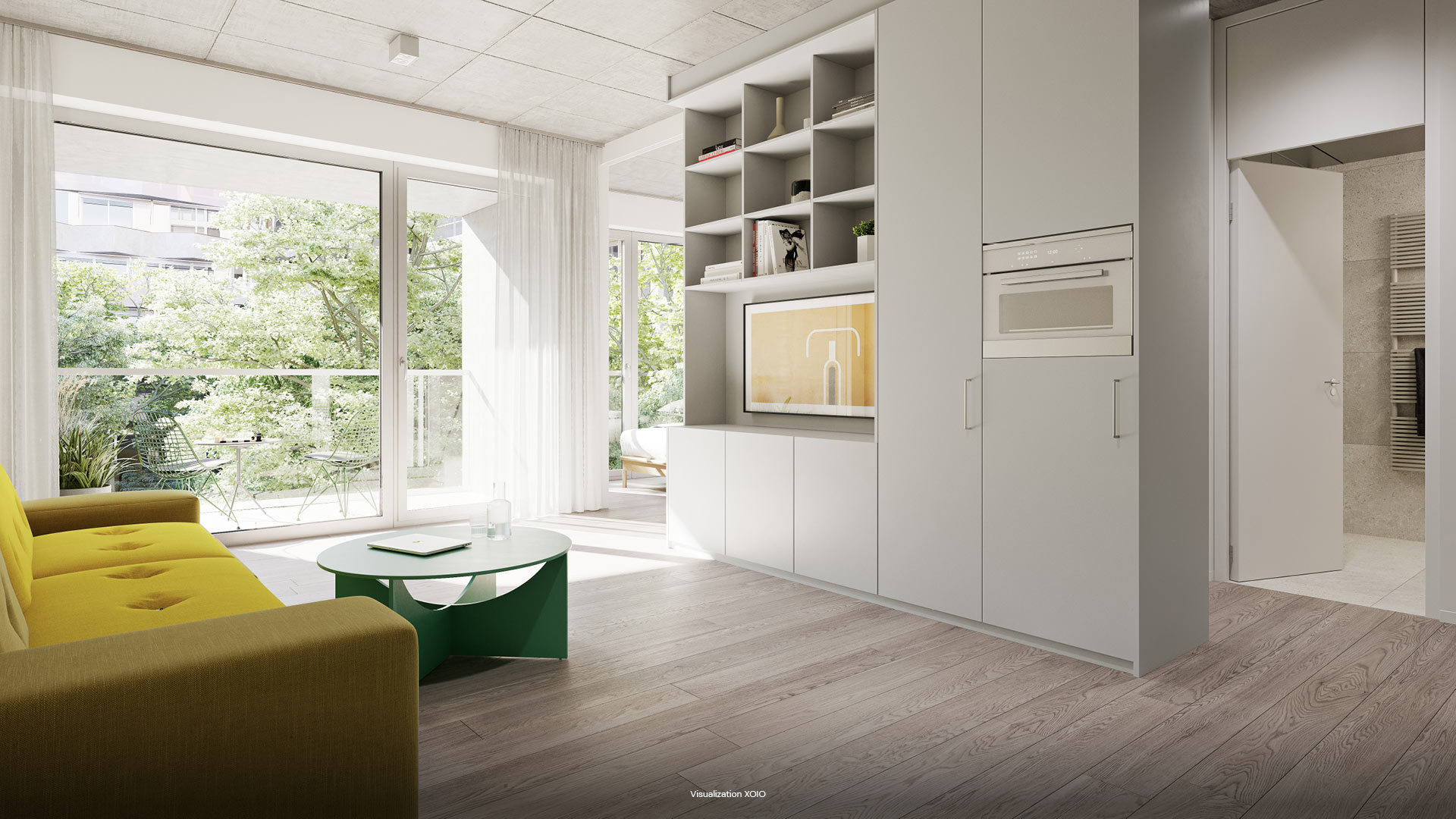 Area
Berlin is a city pulsing with life. All the contradictory aspects of this city of creative people, entrepreneurs and bohemians are concentrated at its centre. Versatile and always forward-looking, Berlin-Mitte has become the concentrated essence of the metropolis. High culture, the social scene, politics, science, shopping and working are condensed in a stimulating environment in which all aspects of an urban lifestyle are always available and within reach.
Warum JLL?
Zuhause ist mehr als nur vier Wände oder ein Dach über dem Kopf. Mehr als Mauern, Ziegel oder Beton. Zuhause ist ein Gefühl. Von welchem Zuhause auch immer du träumst – wir helfen dir, es zu finden.

Wir bieten lokale Marktkenntnis, die durch ein internationales Netzwerk von Experten erweitert wird.

Wir bieten 25 Jahre Erfahrung im Exklusiv-Vertrieb von Premium-Immobilien

Wir bieten einen umfassenden Service, der auf die individuellen Bedürfnisse unserer Kunden zugeschnitten ist.