Am Tacheles
The Most Exciting Planning Project in Berlin
The Most Exciting Urban Planning Project in Berlin
An extraordinary place and space is being created in the heart of Berlin. The urban quarter AM TACHELES offers outstanding architecture for residential living, working and shopping for the very highest standards. Five residential buildings with 133 apartments were designed by leading international architects, Herzog & de Meuron are acting as creative directors. For more than 20 years, the former Kunsthaus Tacheles in Oranienburger Strasse was a source of unbridled creative power that had a considerable impact on the national and international art scene and was a place where many locals could meet. A listed building since the early 1990s, it is now being carefully restored so it can once more be a venue that welcomes both locals and visitors from all over the world.
Highlights
Remarkable landscape design boasting generous green spaces/plazas
Smart lighting concept and aesthetical signage
Underground car parking with electric vehicle charging points
Neighborhood mobile app, dog cleaning station, secure bicycle parking, bike wash station
Owners Club benefits and exclusive co-operation partner deals
Exclusive 24/7 concierge and security service, Residents Lounge
AM TACHELES health club & spa with swimming pool, sauna, steam sauna, exercise area for all residents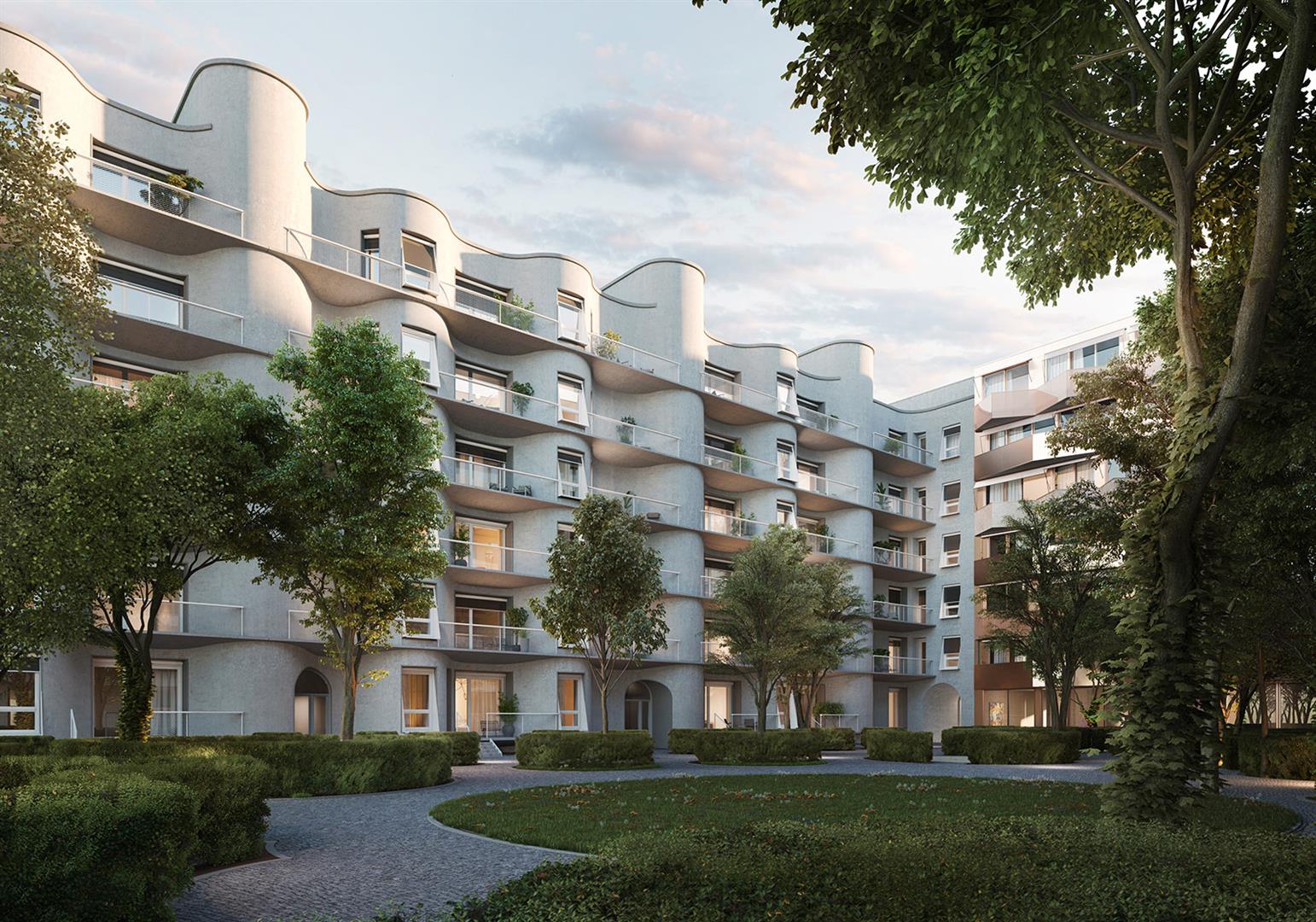 VERT
VERT combines the best of both worlds: A cosmopolitan lifestyle in a buzzing metropolis with the haven of a tranquil apartment. VERT offers new and extraordinary homes – the key to the good life in the heart of Berlin's Mitte district.
Form³
What attributes make up a discerning apartment? What constitutes meaningful design? How do you strike a tangible balance? Form³ provides the answers: a built manifesto of good design in the heart of Berlin's Mitte district.
JOUX
As the avantgarde jewel in the heart of Berlin's Mitte district, JOUX offers a new way of living: Here, you can enjoy elegance and exclusivity, the perfect balance of intimacy and extravagance.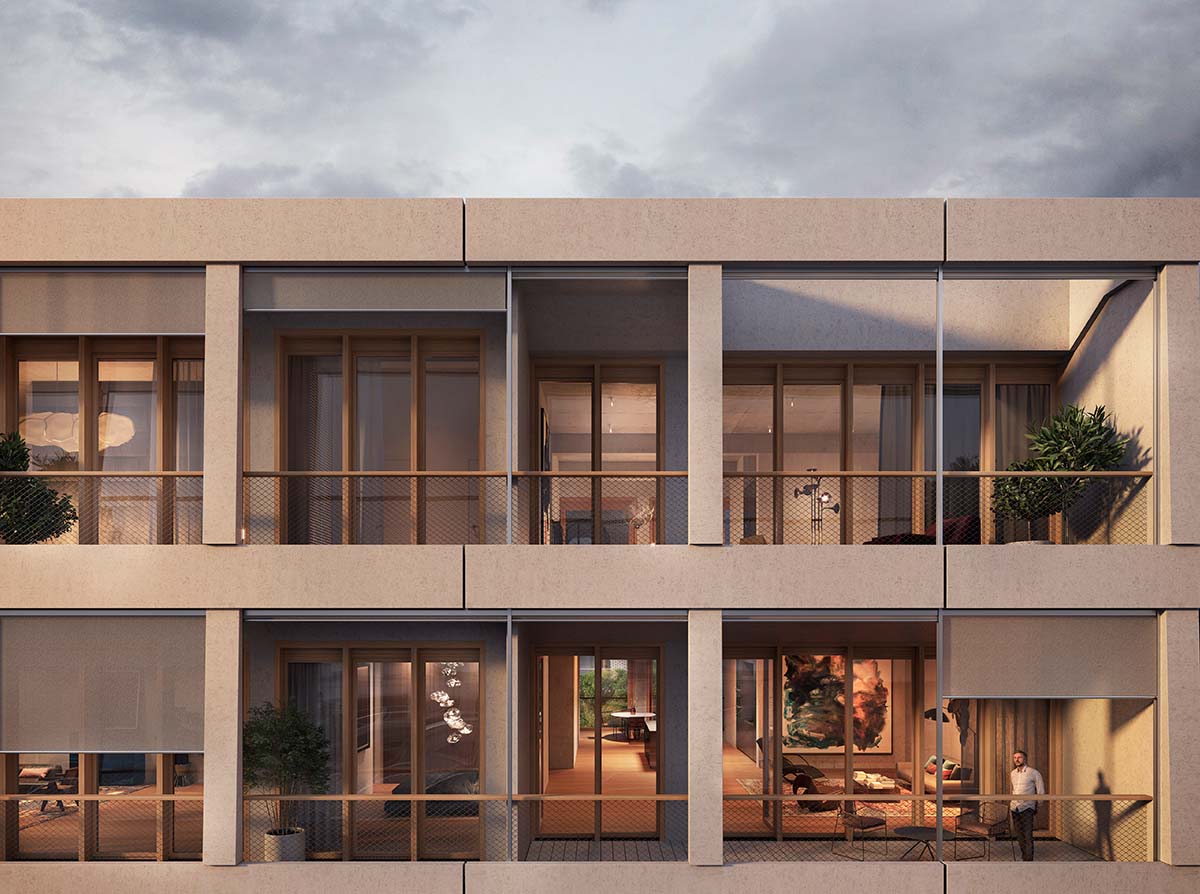 FRAME
Set amid high-end restaurants, concept stores and courtyard galleries, FRAME is the logical continuation of what makes Berlin unique. New perspectives and freedom in design: FRAME is the inspiring setting for art, for your own creations, and for realising your chosen lifestyle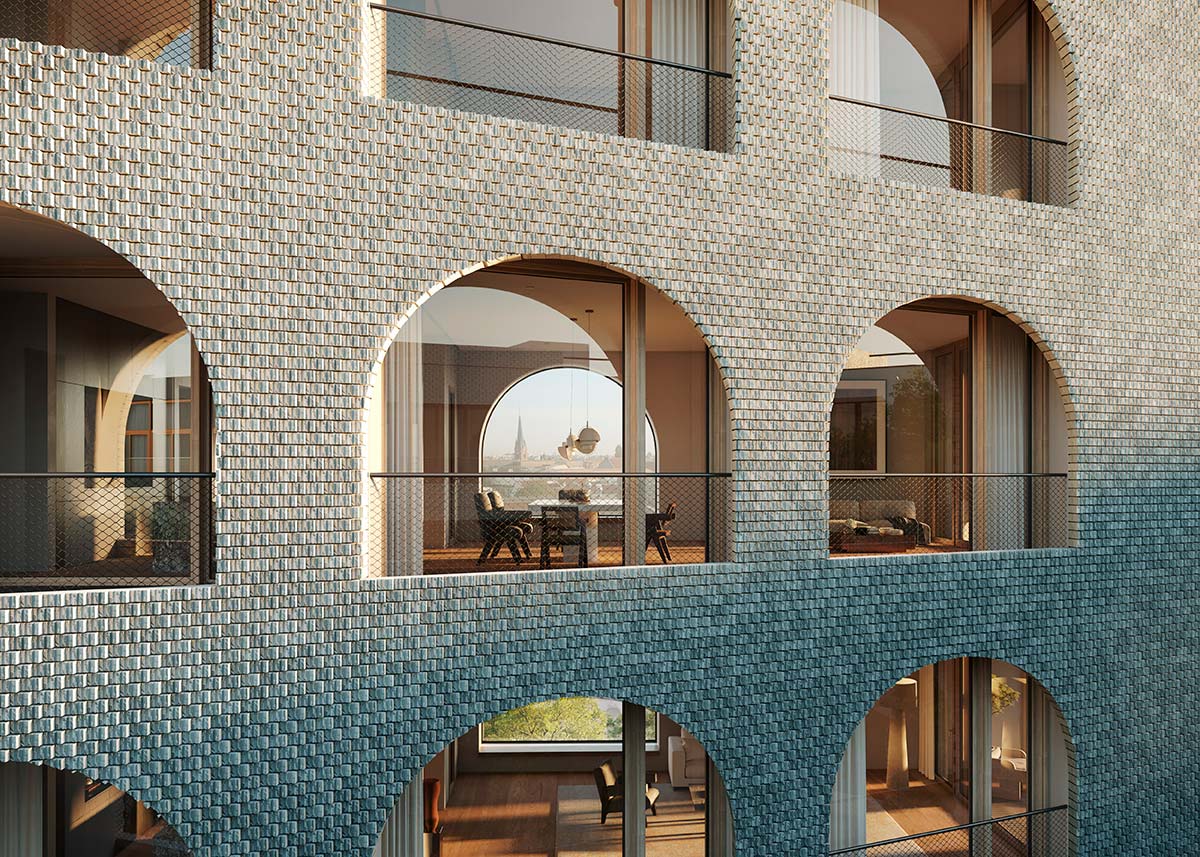 ORO
A building that is soon to be a new landmark: ORO opens the way to the urban quarter and is seamlessly integrated into Berlin's Mitte surroundings. Between cultural highlights, exciting architecture and the buzz of the big city, ORO is a home that boasts world-class standards and style that catches the eye.